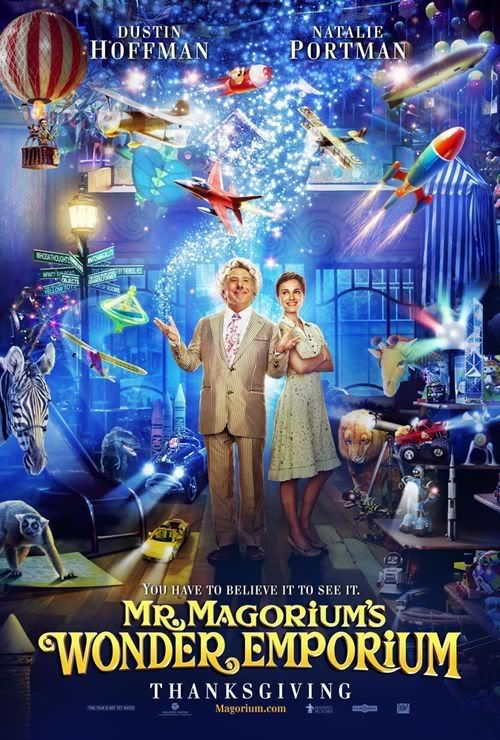 My hubster asked me if there was ever a happy movie that Natalie Portman played in. I instantly thought of

Mr. Magorium's Wonder Emporium

. I have been itching to watch it, so it was a good excuse to watch it. Overall, I thought it was an endearing movie. I think it's as much of an adult movie as it is a children's movie. Grown-ups often need more convincing when it comes to believing in themselves than children, which is the theme of this movie. I loved Eric and his hat eccentric hat collection. Dustin Hoffman definitely stole the show though. My hubster could not get over that that was him as Mr. Magorium. I thought it was adorable how they called Henry, Mutant the whole time and he always responded to it. Expect, maximum cheesiness for the ending though. It's definitely worth watching when in need of a lighthearted movie.